Resourceful International Marketing, Inc. is a food distributor in the Philippines. It is a candy distributor, importer and wholesaler. It wholesales candies and supplies them to all modern trade channels. It also sells chocolates and snacks. Its brand portfolio provides everyday candies, bulk confectionery, seasonal candies, birthday giveways and corporate gifts.
Our company is in the business of providing Sweetness. We make the sweet connection with people by giving them ways to express their sweet feelings whether big or small through our products.
For every occasion that you need to express your sweetness to someone you hold dear, we will have something for you.  Be it a mother providing a small token to reward a child; be it a child wanting to celebrate his birthday; be it a sweet gesture of appreciation for a coworker; or be it special gifts to someone special, we will have something for you.  Giving something is simply our way to express our appreciation, love, and respect for one another. Giving something is how we make our sweet connection to one another.
Established on August 16, 1994, our broad range of brand portfolio continue to provide quality and affordable products to help Filipinos make their sweet connections.  These products are delicious, affordable, and carefully selected from quality manufacturers in Germany, Spain, Japan, Holland, Italy, Brazil, Mexico, Argentina, Indonesia, Malaysia, Italy and China.
Among our extensive brand portfolios, our two brands, Trolli Gummi Candies is the market leader in the Philippine imported gummi segment for 26 years; and Arcor, Latin America's largest household brand, has been providing our market with Bon o Bon, Tortitas, and Butter Toffees with yummy creamy sweetness for 20 years.
We also distribute these brands: Zaini milk chocolate eggs, a top Italian favorite for chocolate eggs and licensed premium collectibles; Bauducco, cakes and baked goods from Brazil's largest cake manufacturer; Erko, a brand known for its quality, sweet, and fluffy marshmallows; Queens Delight, brand specializing in fruit candy treats in elegant tins; Seeberger, a natural and healthy fruit and nut snack brand; Dona Jimena, a brand specializing in baked and confectionery treats from Spain; Hellema, a 150 year old brand in Holland specializing in baked cookies and biscuits; Baby Star, the best selling dried noodle snack brand in Japan; and Tirol, affordable quality Japanese chocolate brand boasting over 383 flavors.
Finally, we have our house brands: Juju candies and biscuits, a licensed collaboration of affordable sweets and candy novelties; Jujuku jellies, fruit jellies with nata de coco; and Rimi Gifts, our affordable seasonal gift line.
In line with our vision to offer quality snack items at an affordable price, we also want to make character toys and candies be easily accessible to the Filipino consumers.  Now, Filipinos can have safe, original, good quality character food products at an affordable price anytime. We make sure that all our items can easily be bought in any retail store nationwide without Filipinos having to travel abroad to buy them.
For the fans of popular and classic licenses, you can choose from our comprehensive assortment of exclusive character license products.  Our licenses range from classic licenses like Barbie from Mattel, Minions, and popular Japanese character icons like Hello Kitty, Doraemon, and Pokemon.  We also distribute popular classic Disney Character license food products such as Marvel Avengers, Spider-Man, Disney Princess, Disney Pixar Cars, Mickey and Friends, Disney Tsum Tsum, Sofia the First, Lion King, The Incredibles, Toy Story and Frozen.  We Bare Bears of Cartoon Network is our newest character license. All these products are developed and carefully collaborated from product design to packaging with our supply partners from all over the world under rigorous food safety guidelines.  
We also offer attractively packaged seasonal items for Valentine's, Easter, Halloween, and Christmas, to express your sweetness during these times.
Whether it's for parties, gifting, sharing with friends, or just enjoying by yourself, we will surely have something for you to satisfy your sweet cravings on.
Now celebrating our 26th year in business, we continuously try to offer something sweet, exciting and special to create memorable sweetness to keep people connected and joyful. 
As part of our mission in providing affordable and easy to purchase sweets, we have recently launched our very own in-house online store. Named Sweet Avenue, it aims to be a one-stop-shop for all your sweet cravings, gifting  and party favor needs. You may visit our store at https://sweetavenue.ph. We guarantee that items are packed and handled in compliance with existing safety protocols amid the on-going pandemic.
RIMI's continuous product development and innovation as one of the Philippines' premier candy distributor guarantee the Filipino consumers more new flavors, products and sweet experiences for the years to come. 
To be one of the leading suppliers of delicious, quality, affordable, and unique food products in the nation.
We will bring sweetness and positive influence to the world. We strive to make people smile by bringing them together and giving them sweets that will touch their hearts and bring their inner child.  We will meet our challenges by engaging proactive and talented people who are passionate about work.
We engage people who share the following virtues:
Ability to face difficult situations in a calm and effective manner without giving in to pressure. Willingness to own up to my mistakes regardless of the consequences.
Realizing the importance of a task and standing by it until it is full completed.
Prioritizing the company's general welfare over one's own.
Recognizing what needs to be done and doing it before being asked to do it. Recognizing and grasping opportunities, which others overlook.
Realizing that diligence in meeting goals and in overcoming present struggles are essential for personal growth and success.
Evaluating courses of action quickly and making right decisions at the right time. 
Views improvement as a continuous process and is able to accept and apply comments for improvement constructively.  Also, open minded enough to accept other people's ideas as the best course of action even if one was not the one who came up with the idea.
Making efficient use of limited resources properly.  Efficiently making use of resources that are overlooked.
Adjusting my schedule to meet the needs of those I am serving.  
Being satisfied and grateful (to God) of what I have.  Being appreciative of the things around me.
Enjoying the work and maintaining an inner cheerfulness despite my limitations.
Sticking to a goal in the face of extreme pressure.
Taking the lead in establishing a peaceful and harmonious work environment with one's co-workers.
Cleanliness and neatness in the work area and proper grooming reflect a clear state of mind.
Giving the right amount of reward at the right time.
Giving honor to whom honor is due.  Not taking credit for the good work of others. 
Avoiding spending unnecessarily.
Looking out for the welfare of others aside from oneself.
Resourceful International Marketing, Inc. has been recognized for excellence as distinct merchandise support. Resourceful International Marketing, Inc. has received an abundance of honors and distinctions for our excellent account management, continued growth, and overall commitment to excellence.
We support nationwide, ranging from local hypermarkets, supermarkets, department stores, pharmacy chains, convenience stores.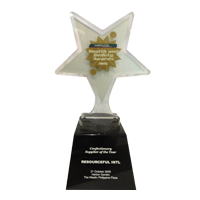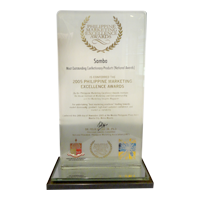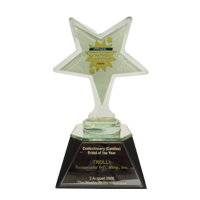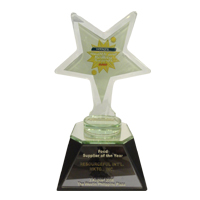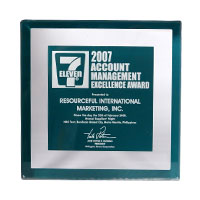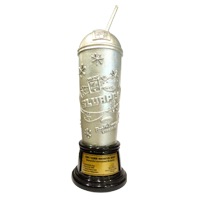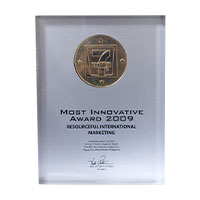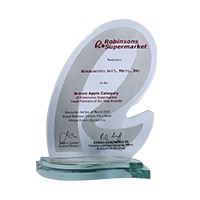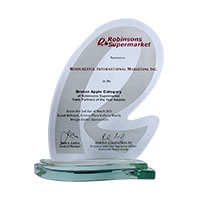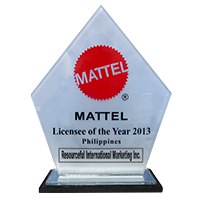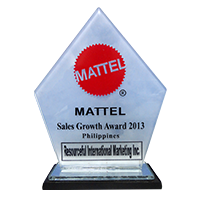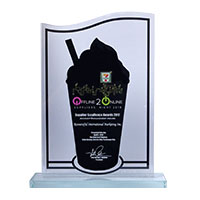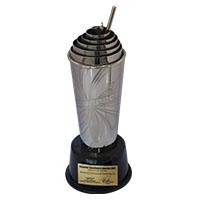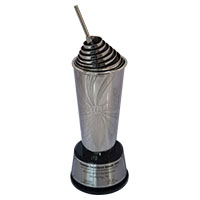 Our extensive line of confectionery is made by some of the top companies from the following countries.