Do you enjoy all time Filipino favorite soup, tinola or bulalo but don't want to go thru the heat of cooking and the hassle of post cooking cleaning?
Tinola is an all time Filipino favorite chicken soup with ingredients such as onion, garlic, ginger, chicken, green papaya and cabbage. It will take about 60 minutes to cook.
On the other hand, bulalo is the most favorite of all Filipino soup with beef, beef bone marrow, corn, cabbage, whole pepper, green onion and onion. It will take at least 90 minutes to cook.
Both of these all time Filipino favorite tinola and bulalo soups are very tasty, delicious and flavorful but takes time to prepare. For convenience, Jujuku Soup n Savour launched tinola and bulalo instant soup to bring instant and easy enjoyment of our all time favorite tinola or bulalo soups without enduring the long hours of heat and cooking plus post cooking cleanup.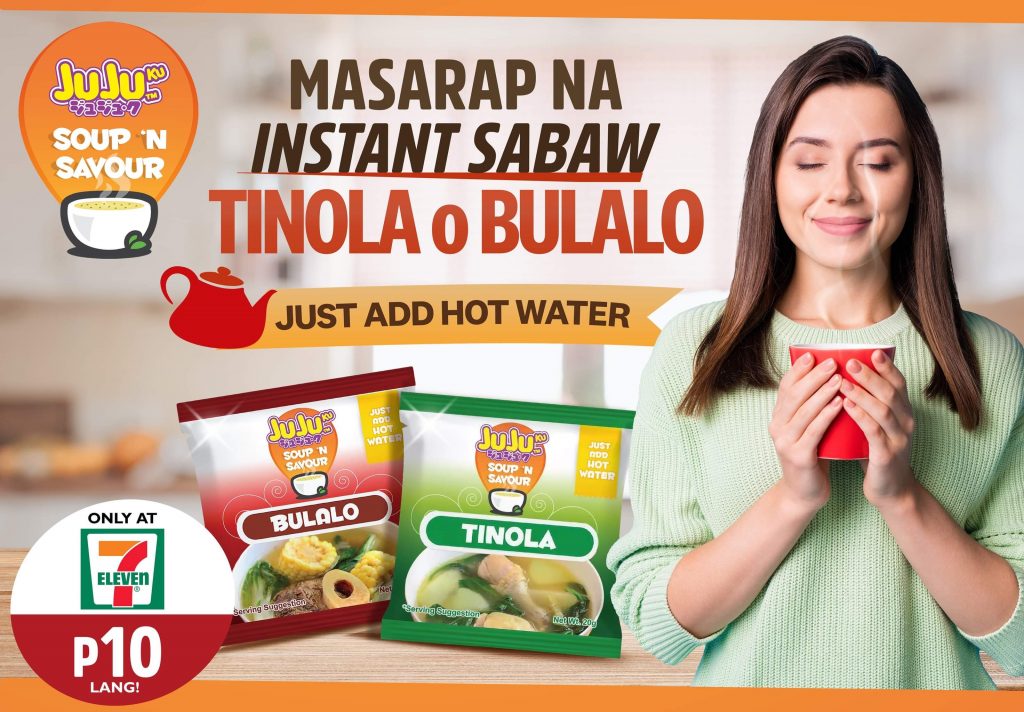 Jujuku Soup n Savour Tinola or Bulalo endeavors to give you masarap (delicious) na sabaw (soup) na tinola o bulalo in an instant.
When you are in a hurry and don't have the time, there is absolutely no hindrance to enjoy these Filipino favorites. They are conveniently pack in 20g sachet and ready to use for single serve.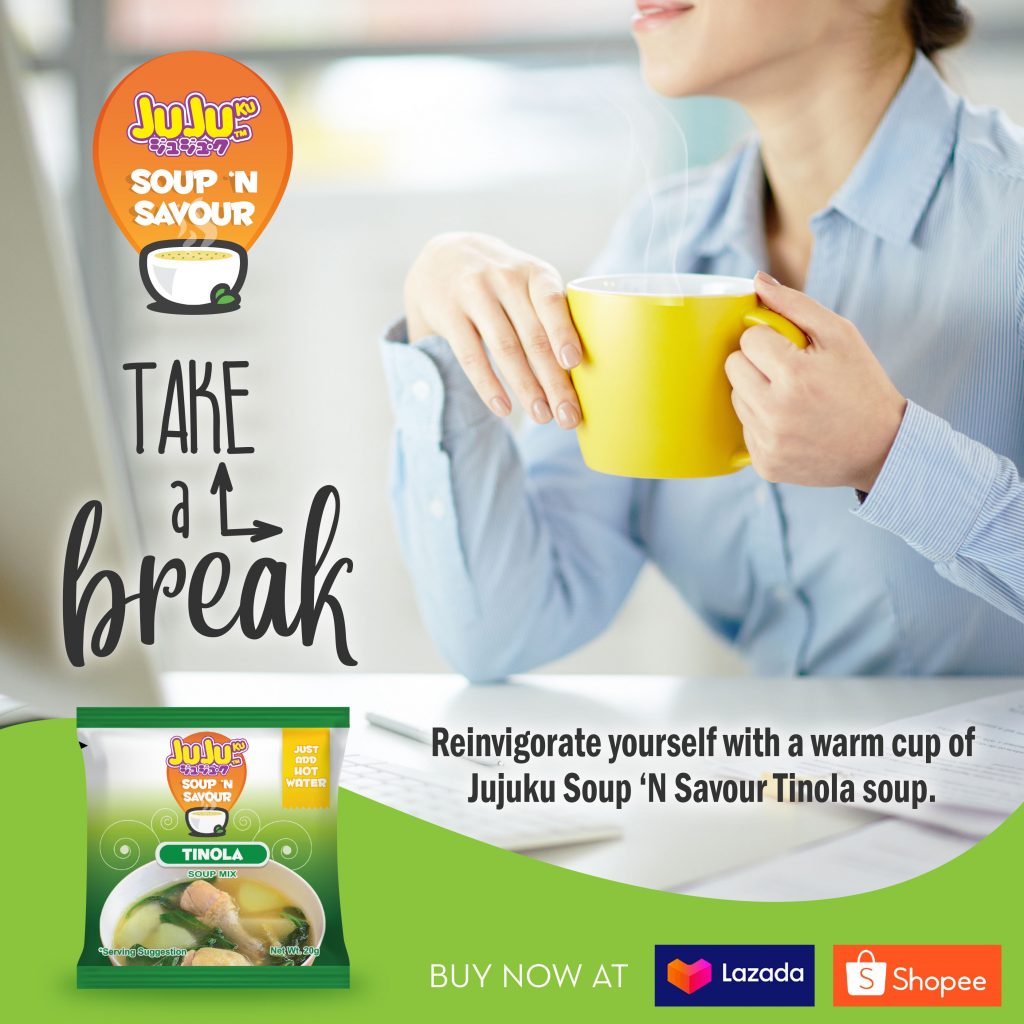 How to enjoy Jujuku Soup n Savour Tinola and Bulalo? Simply grab a pack of 20g sachet. Available at all 711 stores nationwide for only P10.00. Open pack, pour into a cup of 200ml hot water. Stir and enjoy the soup.
You can enjoy Jujuku Soup n Savour tinola and bulalo instant soup on their own or pair them with your favorite meals anytime of the day.
During breakfast, instead of the usual creamy coffee, enjoy a savoury cup of Jujuku Soup n Savour tinola or bulalo and dip your pandesal to start your day.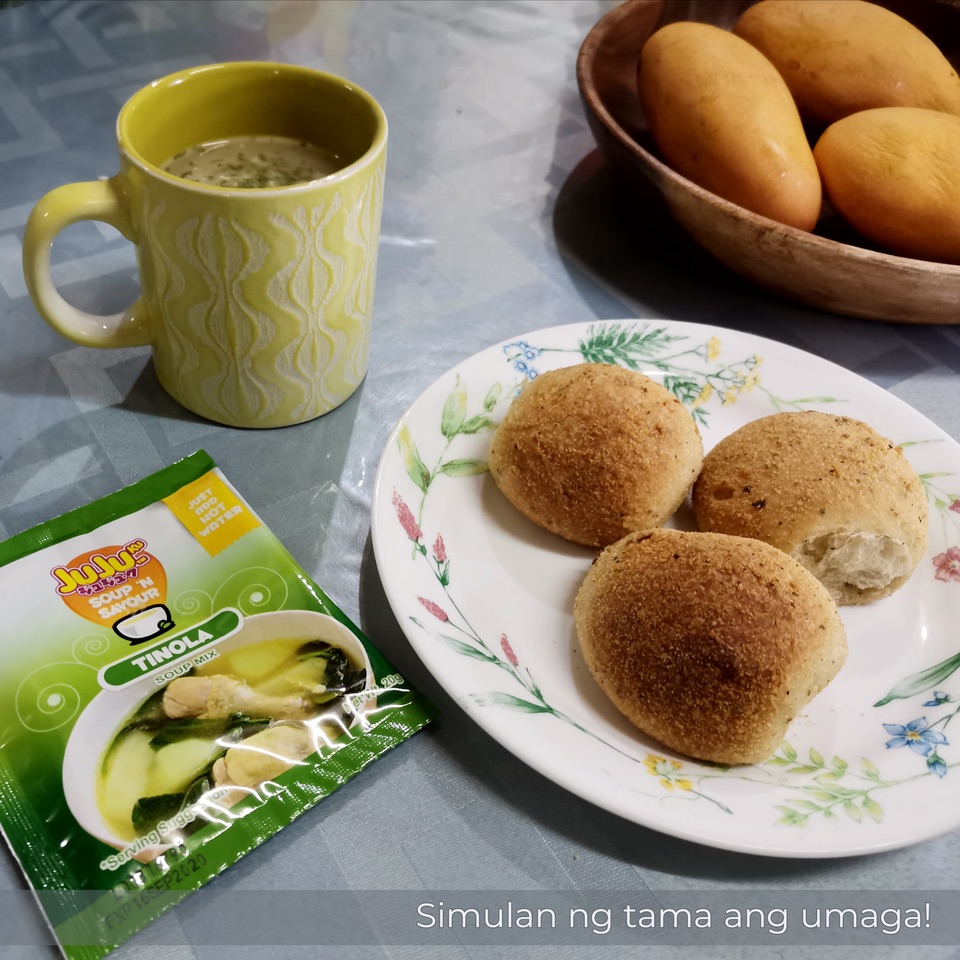 During lunch or dinner, pair with your rice and fried viands. Instead of the usual cold beverage, try enjoying your meals with hot Jujuku Soup n Savour tinola or bulalo to warm the tummy and soothe your throat.
Jujuku soup n savour is officially distributed by Resourceful International Marketing Inc. and available online at Sweetavenue, Shoppee and Lazada.
The official promotion posters are now up. When you are travelling at SLEX Magallanes or C5 from April 27-May 26, 2021, you will see the billboard of Jujuku Soup n Savour tinola or bulalo soup to promote awareness of the products. There will be more product promotion signages to come in the next weeks.